My kids are big fans of Clash of Clans. It's an app/game for phones, tablets, etc. It's another one of those Finnish creations (like Angry Birds), and it makes me happy that my kids like it. So this year they decided that that's what they wanted to be for Halloween. They actually decided this way back at the beginning of the year. I wasn't sure they'd stick with that idea, but they did. Originally Evan and I were going to have costumes, too, but between the pregnancy and Evan's prep for his conference, costumes for us were just something that we didn't need to deal with along with everything else.
Spencer decided he wanted to be a wizard, and Mea wanted to be an archer. Even though Clash of Clans is over 2 years old, and is still increasing in popularity, not everyone knows about it yet, and there are no costumes to purchase or patterns to make them. So I closed my Etsy shop at the beginning of October in preparation for my baby to be born, and spent the month of October designing and making these kids their costumes (and working on other projects for baby).
Spencer's wizard robe was made by modifying the pattern block for an overcoat/jacket from
this book
. I made it short-sleeved, drafted my own hood, added the detailing on the sleeve seam (it's hard to see in this picture), and added the white trim. Using the t-shirt block from the same book, I made him the brown t-shirt underneath the robe (it was easier to just buy knit fabric and make it than to search stores for a plain brown t-shirt). The belt was made with some leftover vinyl from a previous project and purchasing the belt buckle at Joann's. I made the fireball using a styrofoam ball and felt pieces cut to look like flames. And I cut out his goatee from felt and just used duct tape to attach it to his face (ghetto, I know, but better than using spirit gum or some other crazy adhesive). His pants were some he already had. I tried to get him to wear his winter boots to finish off the look, but he wouldn't go for that.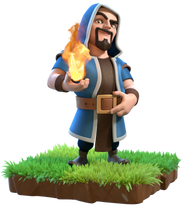 I think I did pretty well! The color is slightly different because Spencer wanted to be a level 5 wizard, which has more of a navy blue robe instead of the light blue pictured.
Mea's costume was designed to look like this:
I modified the
Simplicity 1435
pattern top into a t-shirt dress and added long sleeves (to accommodate our cold Halloween's). The cape is the older version of
Simplicity 1583
. And I used a purchased belt but made the satchel (no pattern; I just winged it as I sewed it). I used some old boot covers of Evan's to cover her snow boots to finish off the look, but she didn't want to wear them. The wig was purchased, and the bow was one we've had hanging around the house forever.
Spencer's friend, J, decided he wanted to join in on the fun and made his own hog rider costume:
Davin was supposed to be a wall breaker: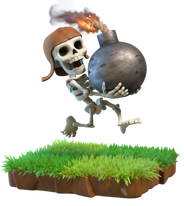 But I really didn't want to go through the hassle of making him a costume when Carter's sold these skeleton pj's for $10. And I knew that he wouldn't wear a hat (even though I made him one), so to everyone he just looked like a skeleton:
We celebrated Halloween at the church's trunk or treat, and then headed out on Halloween (despite the rainy weather). The kids got quite a bit of loot and were kind enough to share it with us.
My parents flew in on the 29th and were able to participate in both activities, and Erik showed up for Halloween:
Some of Mea's loot:
Evan, though, flew out to Philadelphia for his conference on Halloween morning, so he wasn't there for the fun. Thank goodness I had my parents and Erik around to help make it fun!